School Meals
Alliance in Partnership (AIP)
Our School meal provider is AIP.
 
Specialist Education Caterers supplying fresh, healthy food with uncompromised quality. They are committed to providing nutritionally analysed daily meals, conforming to all government and industry standards.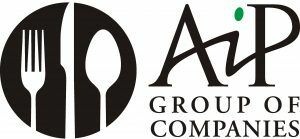 Menus
Halal Food
AIP provide Halal food for those children that require it. Please see the certificates below, provided by AIP's suppliers.
Halal Certificate Jack Brand Ltd
Halal Certificate SPM Malvern SPM135
Halal Certificate Penny Lane Foods.
Free School Meals
Many of our children are entitled to receive, through the schools, an additional large sum of money to support their education called 'Pupil Premium'. The school use this money to provide extra support for your child and also to subsidize trips and clubs for Pupil Premium families so that those families get a significant discount. As well as the additional educational funding, Pupil Premium pupils at Blue Coat Junior School are entitled to a free school meal every day.
If you wish to apply for Pupil Premium / Free School Meal funding for your child, please speak to staff in the School office. If you are not sure if you will qualify, please apply anyway as if your child is entitled, it will give them access to greater support and resources.
Your child will qualify for free school meals/pupil premium if you or your partner are receiving:
Income Support (IS)
Income Based Job Seekers Allowance (JSA(IB))
Employment and Support Allowance (IncomeRelated) (ESA (IR))
Child Tax Credit (CTC), provided you do not also receive Working Tax Credit and have an annual income, as assessed by the Inland Revenue, that does not exceed £16,190
Guarantee Credit element of State Pension Credit Support under Part 6 of the Immigration and Asylum Act 1999
You can find out more information on Free School Meals by following this link.