PTA
We are most fortunate to have such a skilled, hard-working and committed PTA always looking for ways to work with the community and improve the schools for all the Blue Coat children.

 Contact
 Email: pta@bluecoatfederation.co.uk
Website: https://bluecoatpta.square.site
Facebook Page: Bluecoatfedpta
PTA Information
The PTA work very hard preparing fantastic Federation events for the whole community. Money raised at these events enhances the learning of the Blue Coat Federation children.
The blue Coat PTA website can be found on the link above or via this QR Code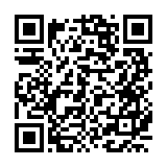 Here can be found the latest news of  upcoming events as well as the opportunity to purchase quality used school uniform.
 
Click and pay online. Collect from school.
The place to Donate and Buy quality used school uniform.
All uniform is carefully checked and washed.
All profits go to Blue Coat Federation PTA.

The Giving Machine

Help the PTA every time you shop online!
Now you can generate free donations for the PTA every time you shop online via The Giving Machine. Browse the huge range of shops that are participating. Please do tell your friends and family how they can help us at no extra cost too.
Register with The Giving Machine and select Blue Coat Federation PTA as your chosen charity or click the link below to go direct to the PTA's page.
Blue Coat Federation PTA on The Giving Machine
THE PTA HAVE GENEROUSLY FUNDED THE FOLLOWING ITEMS ACROSS THE FEDERATION (OVER £3000 OF FUNDING): 
Infants
Author Visit
Dinosaur Experience (part funded) 
Author Book Boxes
Juniors
Dreadlock Alien Day
Indoor Table Tennis Table 
Installation of memorial bench for Mrs Mandy Jones
 Both Schools
 Library Books & Termly Reading Awards
Unwanted Gifts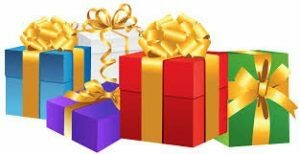 If you have any unwanted gifts that you think would make good prizes, please send them into school for the PTA.
The PTA will make good use of them to help raise funds to help the blue coat children.
Blue Coat Federation PTA – Registered charity number: 1160506