Computing
The Federation believes that every child should have the right to a curriculum that champions excellence; supporting pupils in achieving to the very best of their abilities. We understand the immense value technology plays not only in supporting the Computing and whole-school curriculum, but overall in the day-to-day life of our school.
We believe that technology can provide enhanced collaborative learning opportunities; better engagement of pupils; easier access to rich content; support conceptual understanding of new concepts and can support the needs of all our pupils.
Aims

The Federation aims for computing are to ensure that all pupils:
Provide an exciting, rich, relevant and challenging Computing curriculum for all pupils.
Enthuse and equip children with the capability to use technology throughout their lives.
Give children access to a variety of high quality hardware, software and unplugged resources.
Instil critical thinking, reflective learning and a 'can do' attitude for all our pupils, particularly when engaging with technology and its associated resources.
Teach pupils to become responsible, respectful and competent users of data, information and communication technology.
Teach pupils to understand the importance of governance and legislation regarding how information is used, stored, created, retrieved, shared and manipulated.
Equip pupils with skills, strategies and knowledge that will enable them to reap the benefits of the online world, whilst being able to minimise risk to themselves or others.
Use technology imaginatively and creatively to inspire and engage all pupils, as well as using it to be more efficient in the tasks associated with running an effective school.
Provide technology solutions for forging better home and school links.
Utilise computational thinking beyond the Computing curriculum.
Exceed the minimum government recommended/statutory guidance for programmes of study for Computing and other related legislative guidance (online safety).
E - Safety - Pupil Voice
"I always ask for help if there's something that worries me." – Year 2 Pupil
"I know who to talk to if I'm upset by something online." – 6 out of 6 children in the Year 2
"I feel safe online at school." – 6 out of 6 children in the Year 2 Pupil Focus Group
"Never do anything online without a grown-ups permission." – Year 1 Pupil
"I feel safe online at school." – 6 out of 6 children in the Year 1 Pupil Focus Group
"Someone helps me online at home." – 6 out of 6 children in the Year 1 Pupil Focus Group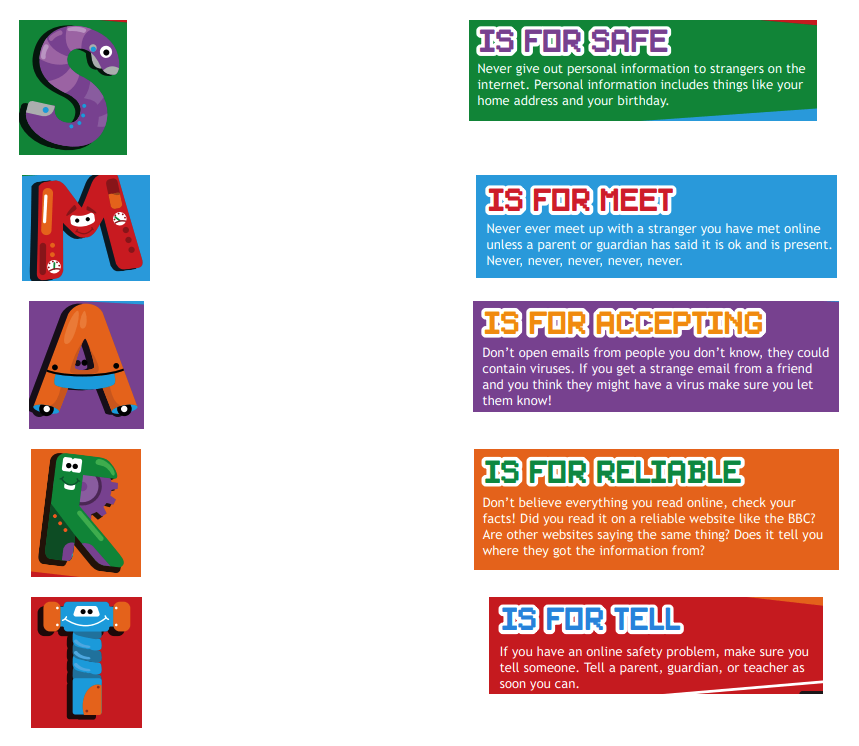 Our curriculum 
Documents
Internet Safety Day Pupil Voice Quotes & Work Examples 
Careers in Computing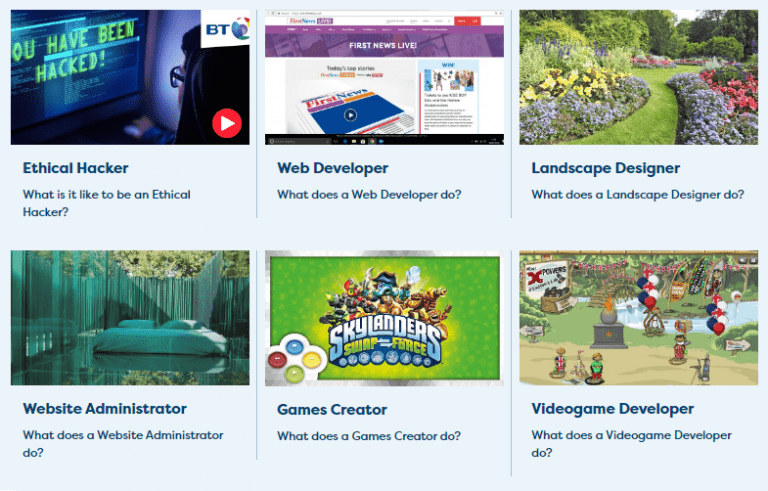 Recommended Texts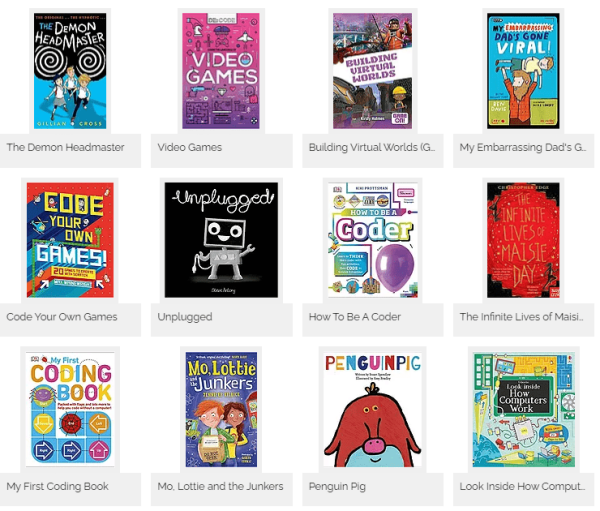 Useful Links
Interested in learning more about computing? 
Then, why not click on the links below?